1)Access the DAAD  website.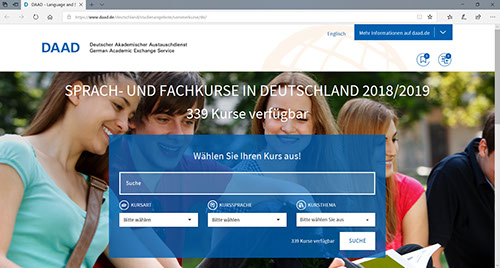 2)Filter your search.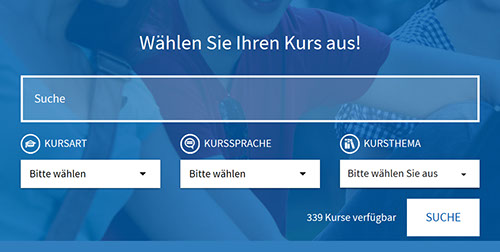 Kursart: select "Sprachkurs"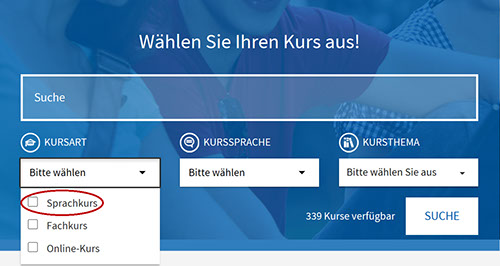 Kurssprache: select "Nur Deutsch"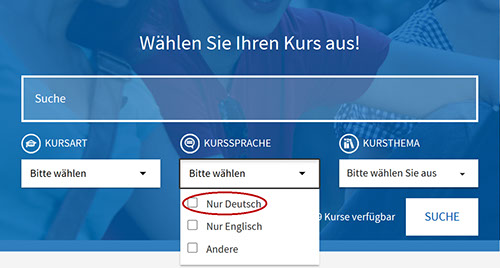 Click the "SUCHE" button on the bottom right.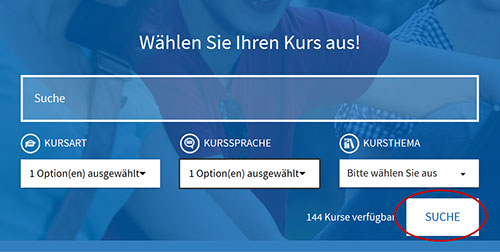 The result page will look like this.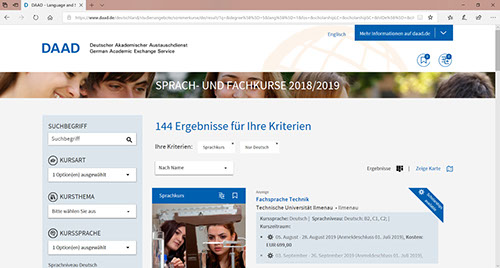 3)You can further filter your search using the column on the left.

Kursart and Kurssprache have already been selected, so add other filters to narrow your search.
Kursort: If you know the city you want to go to, enter the city name in the search box, or select from the list of cities. If you do not have a preference, leave it blank.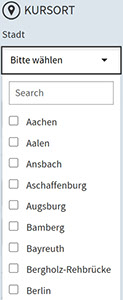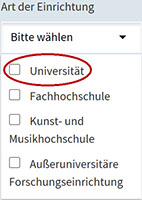 Art der Einrichtung: select "Universität"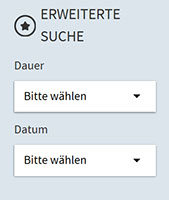 4)If you want to select the length or date of your study, click the "ERWEITERTE SUCHE" button.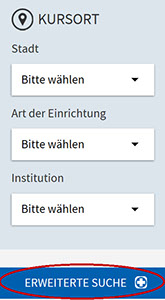 Dauer: select "Von 1 bis 2 Wochen" for a 1~2 week course or "Von 3 bis 4 Wochen" for a 3~4 week course.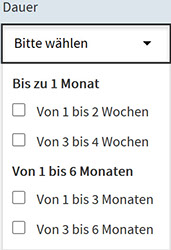 Datum: select the time of year.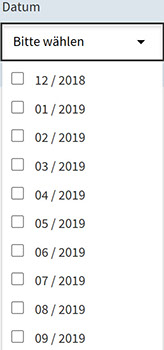 The programmes that fit the criteria that you have selected will be shown on the right. If only few results come up, try getting rid of some of the criteria shown next to "Ihre Kriterien".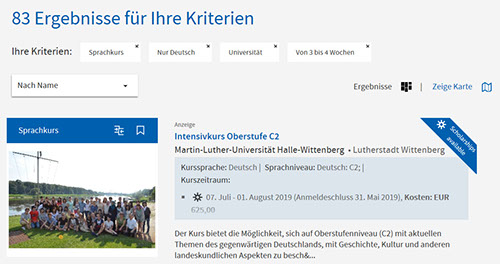 Click "Mehr" to see details.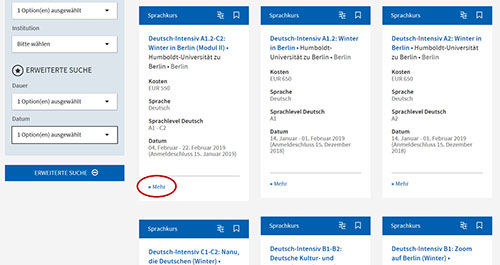 ※Not all programmes are approved by the "German short term study preparation course" for credits.
You must speak with a faculty member of the German Lab in advance.
The criteria for the obtaining of credits, such as the period of the programme or the required number of class hours, will be announced to students during the preparation course.
Aside from these options, you could apply for a programme in a German speaking country besides Germany (such as Switzerland and Austria), or for a privately run programme. Please talk to a faculty member of the German Lab.